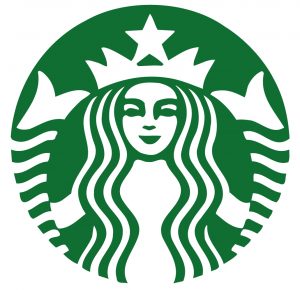 I love coffee and tea! It literally runs in my veins. I drink it not for the caffeine content though. I just love the taste of it. And Starbucks is the place to go for my coffee and tea fix when I'm out and about. But I don't drink those fancy mixed drinks with weird long names. I just order regular coffee with soy milk or just green tea. I love Starbucks as a customer.
I also love 
Starbucks
 (
$SBUX
) as an investor as well. Been investing in $SBUX since 2009 when it was around $12 a share. Now it's in the $90s. Love $SBUX!
But the problem is when my experiences as a customer collides with the investor side of me. This past Sunday I was at the Starbucks in the Rockefeller Center Concourse. I wanted to order a grande hot chamomile tea. First, the barista said that they didn't have chamomile tea so I asked if they had english breakfast tea. She said they didn't have that either. Then she suggested a mint tea which I never like so I opted for green tea. Secondly, it was the first time I ordered a grande size for tea. Not sure if it was normal but she put 2 tea bags in the cup. Third, she didn't even bother to pull those tea bag tags out and hang it on the side of the cup. The whole tea bag with the tag still stuck on it was in the cup when she poured hot water in it. I was curious when I didn't see the tags hanging out the cup and opened the cap just to find those 2 tags were already decomposing in the hot water. Of course I went back to complain and she threw the whole cup away and remade the tea the right way for me. Also, the barista had a pretty crappy/lazy attitude during the whole process. Really bad experience as a customer.
Starbucks has this perk that there's free coffee and tea refills during the same visit. This was the first time I used this perk since I wanted to refill my tea so I can have a cup to go. And since I had 2 tea bags in the cup I just assumed they will just pour some hot water in which would be what I expected. But to my surprise, the barista made me a whole new cup of green tea with 2 new tea bags!
As a customer, I was happy to get a new fresh cup of tea but also disappointed that it was so wasteful since there was nothing wrong with just refilling my original cup with hot water since those tea bags can still produce more tea. It as also wasteful to use new tea bags and even a new cup, cap and heat protector sleeve. Totally not "green" for the environment at all. Not only that, they didn't have a recycle bin for all those cups, caps and heat protector sleeve that customer just dump in the trash. But as an investor, I as shocked that customers are getting a totally new cup of tea.
In an investor's point of view: I paid for 1 grande tea but Starbucks used 6 tea bags, 3 cups, 3 caps, 3 heat protector sleeve and a bonus of a bad attitude barista. Assuming the problem with the barista is an isolated incident, $SBUX still have the problem on being overly wasteful and that's just something I don't like as an investor.
As a customer's point of view: I paid to get my tea made improperly the first time around, bad attitude barista, a new fresh up of refill tea and knowing the fact that Starbucks isn't environmentally friendly at all.